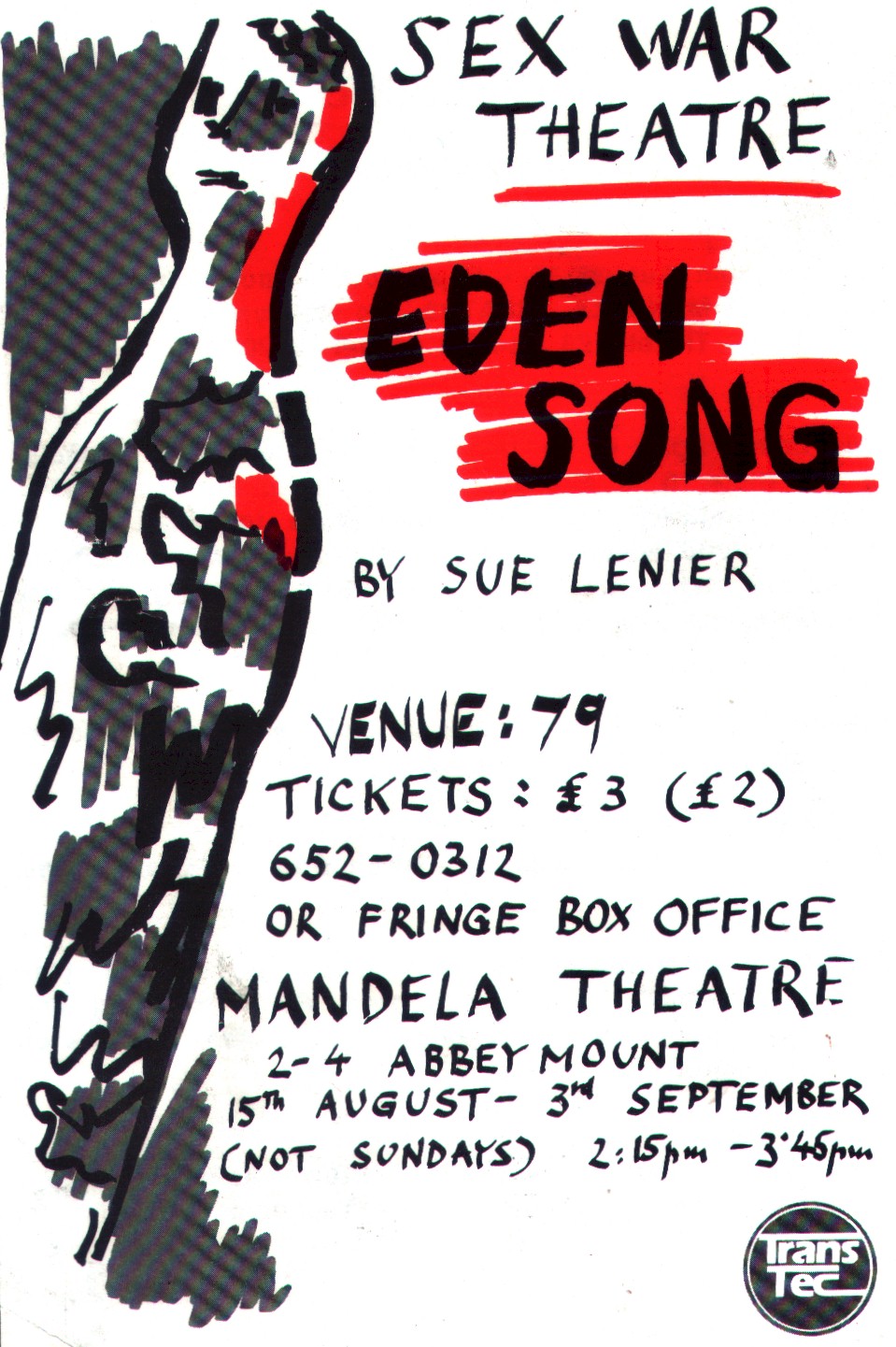 Where It's Been
Sex War Theatre at the MandelaTheatre, Edinburgh Festival Fringe
What's It Like?

| | |
| --- | --- |
| MAN TWO: | Grown a child yet? |
| MAN ONE: | No, soil's wrong. I fed, watered, nursed those seeds ... for what? I got something started once. Thought it was a child. I ran, danced, sacrificed. Know what it was? |
| MAN TWO | What? |
| MAN ONE: | Carrot. |
What They Said...
"A sardonic feminist anticipation of the relations of man and woman abounding in effectively-taken ironic encapsulations of male and (occasionally) female self-delusion ... Lenier walks worthily in the Twain-Thurber tradition ..." - Owen Dudley-Edwards, The Scotsman
"Thought-provoking contemporary analogies are combined with wonderfully comic moments in this already highly-acclaimed play, which I recommend you to see." -Review 88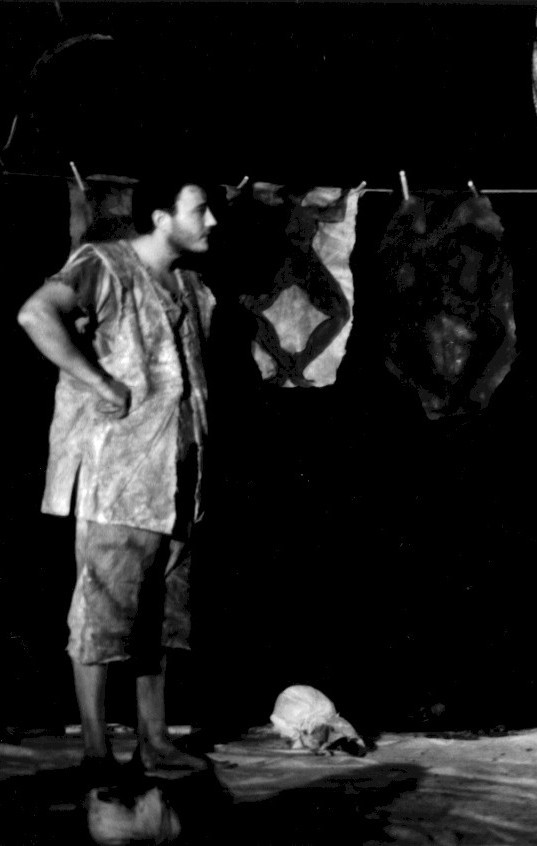 What happens?
Two men find themselves alone in a barren world. They manage to trap a woman. And then their troubles really start ...

One female, two male characters.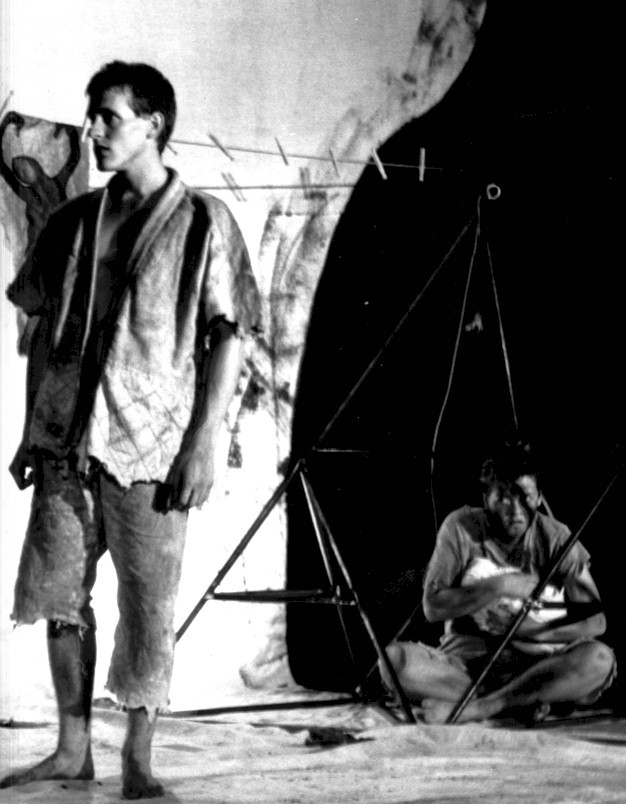 Translated into Flemish by Alice Holemans, Eden Song has also been produced in Belgium