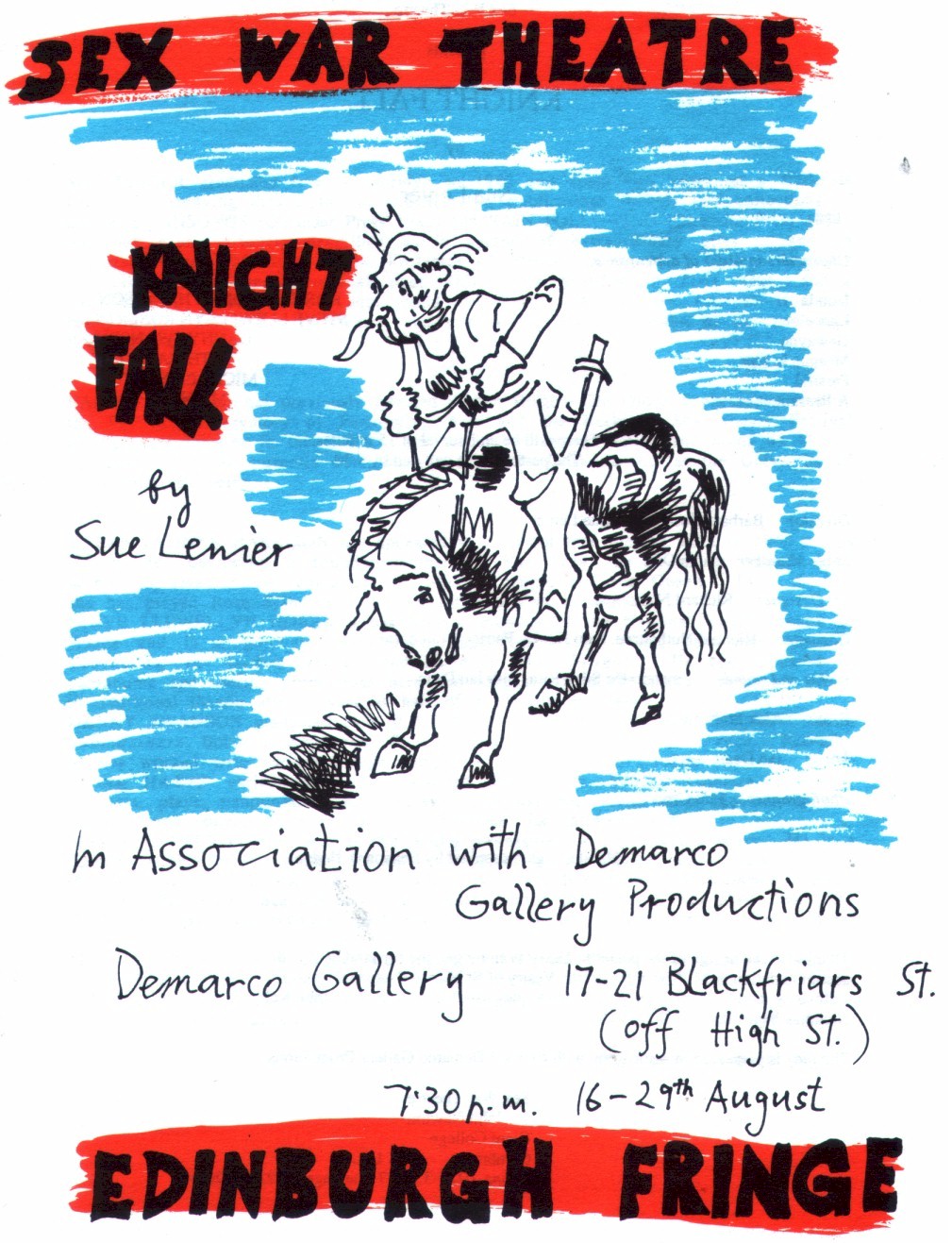 What's it Like?

| | |
| --- | --- |
| PARSIFAL: | To reach the Grail we must first kill the dragon. |
| LANCELOT: | Dangerous, is it? |
| PARSIFAL: | Terrifying. It's killed countless knights. |
| LANCELOT: | How many? |
| PARSIFAL: | Nobody counted. They never returned. |
| LANCELOT: | Is it too late to ask for another Quest – one with a little more je ne said quoi? |
| GAWAYNE: | What? |
| LANCELOT: | Italian, Gawayne, you wouldn't understand. |
What they said
"A fine new satirical treatment of the Quest for the Grail, Knight Fall by Sue Lenier, at the Demarco, has the stuff of greatness, moving between slapstick, satire and high spirituality."
Owen Dudley-Edwards, The Irish Times
Knight Fall is a very, very funny play ... a show that kept me laughing for ages afterwards. Strongly recommended." - Radio Forth
A very attractive play which has so much to offer in comment about our own times." - Critics Forum, BBC Radio Three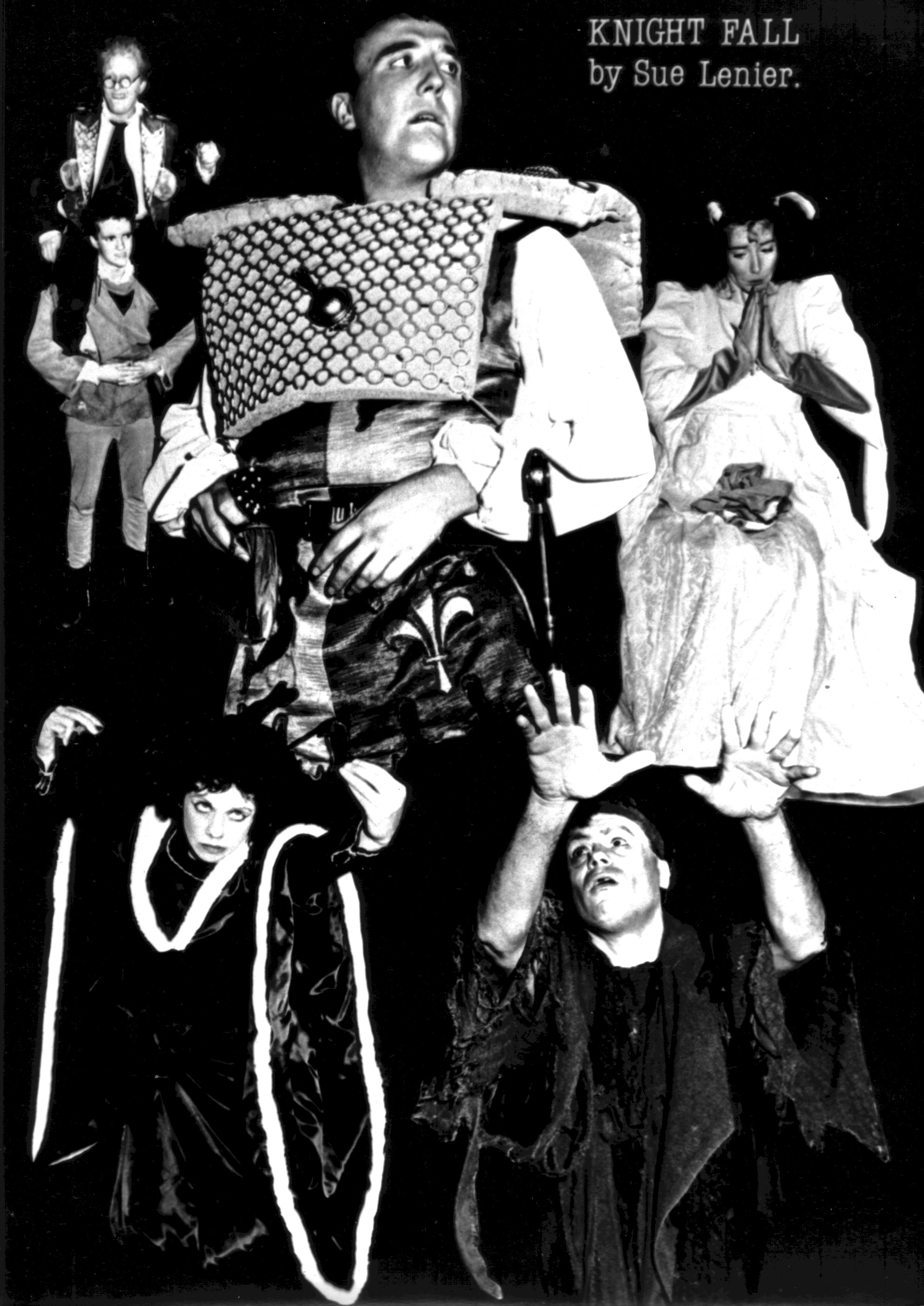 Where It's Been
Sex War Theatre at the Demarco Gallery Theatre, Edinburgh Festival Fringe
Translated into Flemish by Alice Holemans, Knight Fall has also been produced in Belgium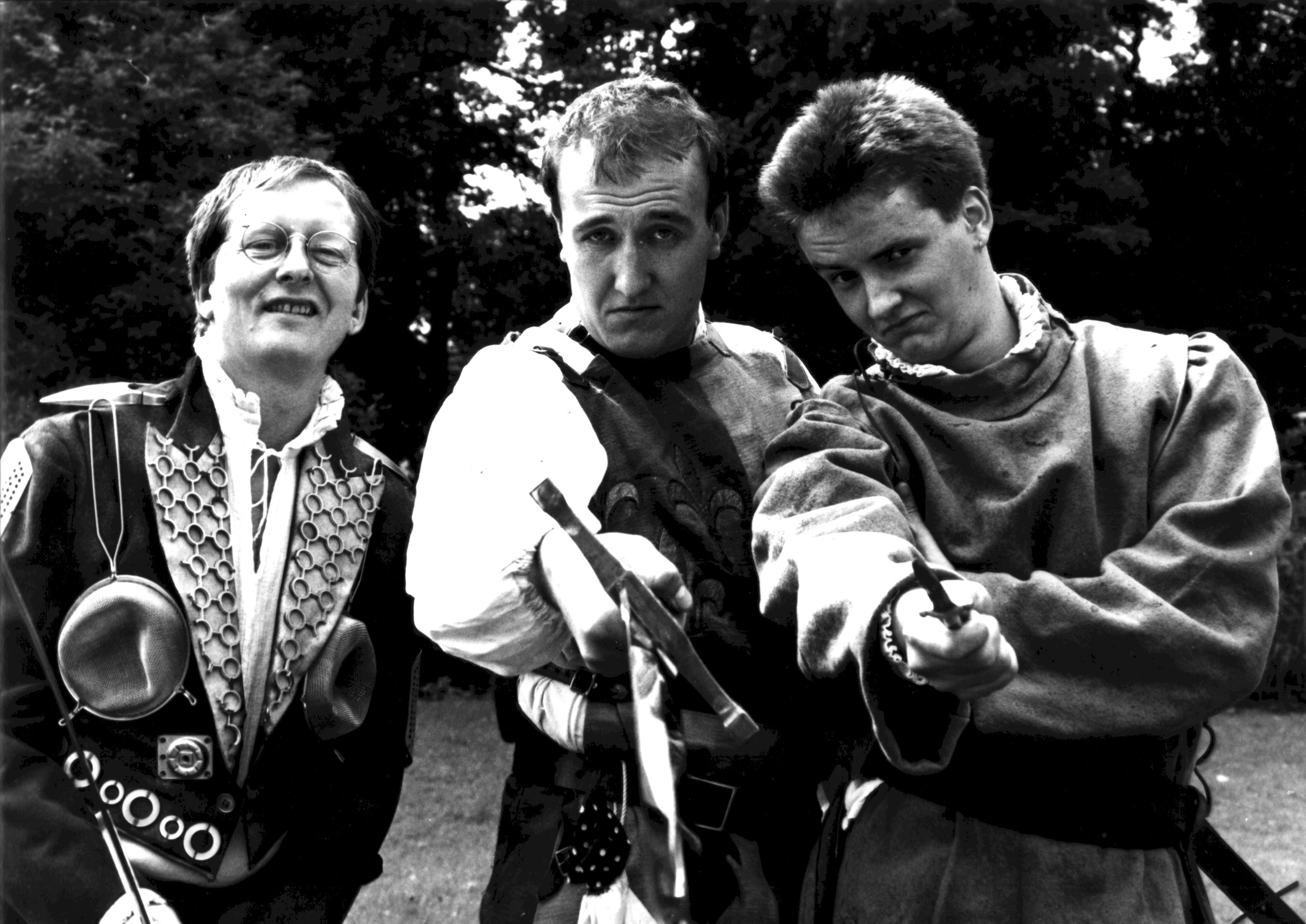 What Happens?
A comedy. To avoid marriage to Lancelot, Isouda sets him the apparently impossible task of finding the Grail. To further handicap him, she gets the gay Gawayne and geriatric Parsifal to accompany him. Despite being cheated by peasants and quickly becoming lost they do eventually reach the Grail castle.
Parsifal sees the Grail and disappears. Lancelot and Gawayne return, Lancelot claiming to have killed the Grail. At court Isouda and Morgan Le Fay trick Lancelot and run off on a quest themselves.